Youth church school is available during non-communion Sunday Services.  The youth program integrates bible study, social gatherings and community service. The youth program incorporates two groups: grades 6-8 (middle school) and grades 9-12 (high school).
Youth Group
Apple Picking – The Youth Group would like to invite the congregation to join them for an afternoon of Apple Picking at Mountain Orchard (at 10175 Clark Rd, Mountain) for 2pm next week on Saturday, October 19. It's a perfect time to see Fall colours and pick Eden, Ambrosia and Golden Delicious apples. Mountain Orchard is also a great place for kids with a corn maze, a hay playground and apple donuts. If you can join us, please rsvp to Phil at rev.philknox@gmail.com or 613-402-4228. We will meet at the entrance at 2pm and start with the corn maze together. 
Dates: Stay tuned for more dates in 2019/2020
Youth at Olde-Fashioned Advent Event – December 7, 2013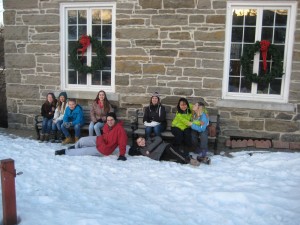 Rock the River 2012! Check out an article and more here.
Youth Activities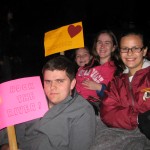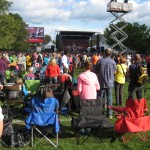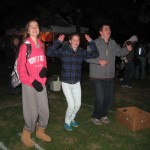 Sunday
Awesome
Bible
Blessings
Amen
Trinity
Holy
An acrostic poem by the Knox Youth Class