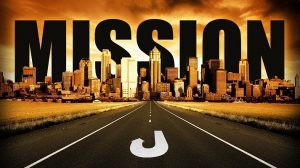 Knox 2018 Outreach Projects:
We are supporting 2 projects again this year with a goal of $1,500 each:
Kenora Fellowship Centre in Kenora, Ontario – They provide sanctuary and hospitality to Aboriginal People, operate a drop-in centre and soup kitchen, weekly worship services and a 24-hour shelter during the winter. Our 2017 goal is $1,500
and
Raise a Roof – Churches in Malawi are overflowing.  On Sunday mornings, some members must sit outside to worship, leaving them in either scorching sun or rain.  Church members build the walls with hand-made bricks, but have little income to raise the roof as iron sheets are very expensive.  Your gift will help congregations purchase corrugated iron sheets to put a roof over their heads! Our 2017 goal is $1,500
A Contribution Challenge – A generous donor from Knox would like to issue a donation challenge. Our anonymous donor would like to match the projected contributions to the projects in Kenora and Malawi for this year! Let's all start giving generously to these worthwhile causes and open the door for blessings to others. 
To contribute, mark your envelopes "Malawi or Kenora" on the line marked 'special' on your envelopes.
For more information on these projects, visit the Gifts of Change website and look under International Ministries.
Ongoing projects:
• Help the Manotick Food Cupboard by donating:
Canned Meats e.g. stew, chili, ham, turkey, chicken
Peanut Butter
Jam
Ground Coffee
Canned Fruit
Non or Low-sugared  Cereals
Granola bars, Cookies
Ketchup, Mustard, Relish, Mayonnaise
Flour
Baking Powder
Toilet Paper
Kleenex
Bring your donations to church and leave them in a box located under the coat rack.
Manotick Outreach
Every year Knox helps prepare Christmas baskets for a few disadvantaged families in our community. During the Fall/Christmas season if you would like to donate an item, please pick up a note from the baskets in the foyer. You can choose food items and/or a gift for a family member. Items need to be returned on or before the third Sunday in December.
Any questions, please contact Marilyn or Brian Schacht through the Church office or in person
• Encourage aboriginal Canadians in the North by knitting warm items including vests, caps and afghans.