Welcome to Knox Presbyterian Church Manotick!
We are a church family that enjoys joyful worship in a warm and friendly atmosphere.  We believe that God's saving grace, given through Jesus Christ is offered to all, and that we are called to share God's saving love within our immediate, local and global communities.  If you are looking for a church home, please feel welcome to join us.
I rejoiced with those who said to me, "Let us go to the house of the Lord."
Psalm 122:1
A Public Commitment
If you love the Lord Jesus Christ and are committed to Him and His Church, come and declare it before others. Our Lord has taught us that "Whoever acknowledges me before others, I will also acknowledge before my Father in Heaven" (Matthew 10:32). We invite all who are interested in professing their commitment through baptism, an affirmation of faith or membership in Knox, to speak to Rev Phil Kim at rev.philknox@gmail.com or 613-402-4228.
Worship services:
Our worship services are Sunday mornings at 10 am.  Nursery care is provided for children up to, and including 3 years of age. There is church school for children in kindergarten and up to and including grade 5.  The youth, grades 6 – 12, also meet during the service to study the Bible. Most Sundays, following the worship service, we enjoy fellowship in the church hall.
OFFICE HOURS –  Please contact Rev Kim or Larry Price if access to the church is needed.
UPCOMING EVENTS.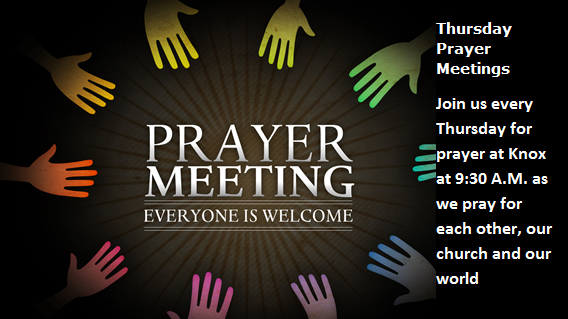 Women's Breakfast
Women of Knox!  Our next breakfast will be held at Manotick Place, 1145 Bridge Street on Saturday, February 23 at 9 a.m.  Upon arriving, purchase a ticket at the reception desk for your breakfast.  The cost is $8.45 and must be paid by cash only.  After you receive your ticket, take the elevator down one floor to the Basement.  Turn right and go to the Multi-Purpose Room which is on the left.  The room is lovely and spacious!  Anyone living at Manotick Place, does not need to buy a ticket.  Leslie Fromow is our speaker this month.
Come and fellowship, "that we may be mutually encouraged by each other's faith, both yours and mine."  Rom. 1:12. Please RSVP by replying to this email by February 20 (the chef needs to know numbers).  Contacts:  Laura Fromow, Dana Konrad and Marilyn Schacht.
Annual General Meeting – Feb 24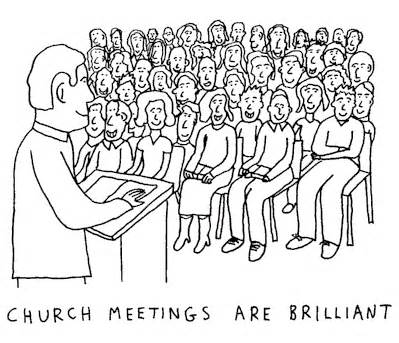 Our annual congregational meeting will be on Sunday, February 24 after the worship service. Our annual meeting is an important time to discuss our vision and the various ministries of the church. There will be a "finger-food" lunch provided to give us the energy for a robust congregational meeting. Please join us as we discuss the work of the Lord as seen through Knox. Please help contribute to the AGM Potluck Lunch. Those whose surname begins with…
A – M:  Main course items (wraps, veggies, sandwiches, cheese and crackers)
N – Z:   Desserts (cookies, squares, fruit)