Welcome to Knox Presbyterian Church Manotick!
We are a church family that enjoys joyful worship in a warm and friendly atmosphere.  We believe that God's saving grace, given through Jesus Christ is offered to all, and that we are called to share God's saving love within our immediate, local and global communities.  If you are looking for a church home, please feel welcome to join us.
I rejoiced with those who said to me, "Let us go to the house of the Lord."
Psalm 122:1
A Public Commitment
If you love the Lord Jesus Christ and are committed to Him and His Church, come and declare it before others. Our Lord has taught us that "Whoever acknowledges me before others, I will also acknowledge before my Father in Heaven" (Matthew 10:32). We invite all who are interested in professing their commitment through baptism, an affirmation of faith or membership in Knox, to speak to Rev Phil Kim at rev.philknox@gmail.com or 613-402-4228.
Worship services:
Our worship services are Sunday mornings at 10 am.  Nursery care is provided for children up to, and including 3 years of age. There is church school for children in kindergarten and up to and including grade 5.  The youth, grades 6 – 12, also meet during the service to study the Bible. Most Sundays, following the worship service, we enjoy fellowship in the church hall.
Upcoming Events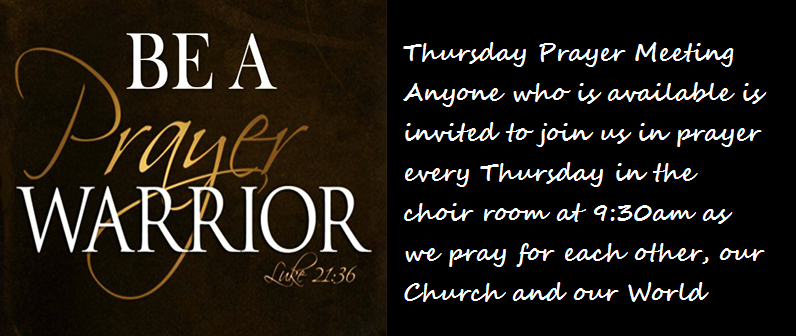 Special Congregational Meeting – the congregation is invited to meet on Sunday, June 17 at 9:45 am before the worship service. A motion will be presented that will affect the Accessibility Building Project. Your cooperation and prayers are appreciated.
Knox at Gracefield – August 3 – 6
Everyone at Knox is invited to come to the Family Camp at Gracefield from Friday – Monday, August 3 – 6. Phil will be the guest speaker that weekend and the theme will be "God of Wonders". We will learn about the wonders of the universe and our Creator. Retreat fees for families are $75 with various accommodation and meals plans. To register, please go to gracefieldcamp.ca or call 1-888-493-CAMP.
Care Package for Kenora Centre
Knox supports a ministry centre in Kenora, ON that provides help to the homeless. A Care Package will be delivered in July. Please help by donating these essential items for the homeless this summer. Newly purchased donations (kept in original packaging) can be dropped off in the box in the foyer.
The last date to receive donations will be Sunday, July 1
ITEMS NEEDED INCLUDE:
Socks (for men & women)
Towels
Hair elastics
Combs / hair brushes
Disposable razors
Deodorant
Toothbrush & toothpaste
Bars of soap
Shampoo
Bandages
Coffee (ground)
Tea bags