Welcome to Knox Presbyterian Church Manotick!
We are a church family that enjoys joyful worship in a warm and friendly atmosphere.  We believe that God's saving grace, given through Jesus Christ is offered to all, and that we are called to share God's saving love within our immediate, local and global communities.  If you are looking for a church home, please feel welcome to join us.
I rejoiced with those who said to me, "Let us go to the house of the Lord."
Psalm 122:1
Worship services:
Our worship services are Sunday mornings at 10 am.  Nursery care is provided and there is church school for ages 3 up to and including grade 6.  The youth, grades 7 – 12, also meet during the service to study the Bible. Most Sundays, following the worship service, we enjoy fellowship in the church hall or 'Lemonade on the Lawn' in the summer time.
Upcoming Events
Thursday Prayer Meetings
Join us every Thursday for prayer at Knox at 9:30 A.M. as we pray for each other, our church and our world.
Presbytery Visitation – May 23
A team of ministers and elders will visit Knox in the evening of this Tuesday, May 23. Visitations teams from the presbytery will routinely come to provide accountability and encouragement to churches. This team will be led by Rev. Karen Dimock from St. Andrew's. The congregation is asked to attend Knox at 7:30 P.M. for a discussion with the visitation team. Session is asked to come at 7:00 P.M. and the Finance & Maintenance Committee for 8:00 P.M.
Dickinson Day is Coming – June 3
Saturday June 3 is fast approaching. The sign up sheet indicating how you can help with this major outreach & fundraising event is already up in the narthex of the church. Donate your time or food, and get to know your fellow church members as you prepare or sell food to the community.
Men's Breakfast
– June 10
We invite all men to join us at Miller's Oven (1137 Mill St.) on Saturday, June 10 at 8:30am for our monthly gathering. A great breakfast for a great price. For more information, please contact Tim (tim.creasy@outlook.com) or Derrek (derrek.konradgroup@rogers.com).
Strawberry Social – June 14
Seniors (70+) mark your calendars! Our annual Strawberry Social will be held Wednesday June 14 in the Fellowship Hall from 1:30 – 3:00. Come and enjoy an afternoon of entertainment fellowship and great "Strawberry" treats. There will be a sign-up sheet in the narthex. Please indicate on the sheet or leave your name with the office if you require a ride. If you have questions, please call Darlene Price at 613-440-5150.
Join us as a Faithful Bible Investigator!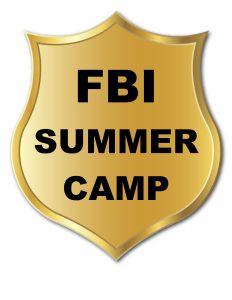 Monday – Friday, July 10 – 14 from 9 a.m. to 12 p.m.
at Knox Presbyterian Church in Manotick
5533 Dickinson St.
Registration is open to all children who will be in Junior Kindergarten through grade 5 in Sept 2017.
Register for our camp online. If you have any questions, please contact Alex at 613-692-4228 or email at
knoxmano@bellnet.ca
Cost is $15/camper but we will also honour a maximum of $30/family.
Camp fees will be received on the first day of camp – Monday, July 10.
Cheques may be made to "Knox Presbyterian Church"
The deadline to register is SUNDAY, JULY 2 at 12 a.m.